Bible Nuts

Bible Nuts is a men's Bible study group. They meet at 7:00 pm on Tuesday nights. All men are invited to join anytime!
Movie Night

Thursday nights folks gather in our Fellowship Hall at 7:15 pm for Movie Night. The movies range from new releases to foreign films.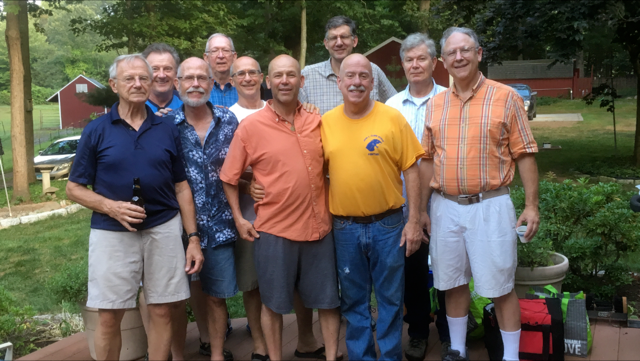 Wednesday Night Class: Join Pastor Sara on Wednesday nights January 15th-April 1, 2020 from 5:30-6:30pm for Ted Talks on "God and Faith"
Sign-up near the church office or call 860-633-7992.
January 15th: Rick Warren- 'A life of purpose'
January 22nd: Lesley Hazleton- 'The doubt essential to faith'
January 29th: Sharon Brous- 'It's time to reclaim religion'
February 5th: Kwame A. Appiah- 'Is religion good or bad?'
February 12th: Karen Armstrong- 'My wish: The charter for compassion'
February 19th: A.J. Jacobs- 'My year of living Biblically'
March 4th: Chelsea Shields- 'How I'm working for change inside my church'
March 18th: Rabbi Lord J. Sacks- 'How we can face the future without fear'
March 25th: Megan Phelps-Roper 'I grew up in the Westboro Baptist Church. Here's why I left.'
*April 1st is saved for make-up class if earlier snow cancellation.*
Limited to 14 people & each session stands on its own. Sign up by Jan. 1st.
Women of Faith: Thursdays January 16th-March 26th 2020 from12:00-1:15 pm. Accidental Saints: Finding God in All the Wrong People By Rev. Nadia Bolz-Weber ( class is rated pg-13) A Lutheran Pastor on recovery, faith, and wit! *Bring a bag lunch and check Channel 3 for snow cancellations.*
Sign-up near the church office or call 860-633-7992.