Bible Nuts

Bible Nuts is a men's Bible study group. They meet at 7:00 pm on Tuesday nights. All men are invited to join anytime!
Movie Night

Thursday nights folks gather in our Fellowship Hall at 7:15 pm for Movie Night. The movies range from new releases to foreign films.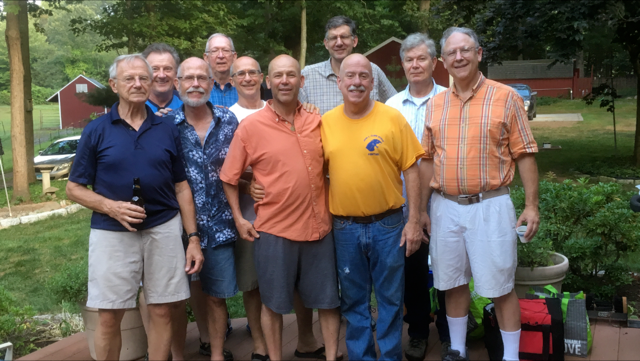 Wednesday Night Group-"How Do You Walk the Walk You Talk?"
5:30-6:30 pm, April 15-May 27

Using teachings from the book of Ephesians to help us discern how we can live out God's priorities of unity, authenticity, holiness, forgiveness, and unconditional love.
** Sign-up by April 1st outside the church office. No book to purchase (limited to 14)
**Bibles provided or bring your own! See Pastor Sara with questions.
** NO CLASS April 29**
Women of Faith-Talks by Rachel Held Evans

Thursdays 12-1:15 pm, April 16-May 28

April 16th: "The Way of Jesus"
April 23rd: "On Women's Roles"
May 7th: "Asking Better Questions"
May 14th: "Our Deeply Troubling Holy Book"
May 21st: "Going Through the Wilderness" with Greg Boyd & Rachel Evans
May 28th: "Using and Abusing the Bible"
**Sign-up next to church office: (limited to 14)
**NO CLASS April 30** If you have questions see Pastor Sara. Bring a bag lunch.