Bible Nuts

Bible Nuts is a men's Bible study group. They meet at 7:30 pm on Tuesday nights. All men are invited to join anytime!
Movie Night

Thursday nights folks gather in our Fellowship Hall at 7:15 pm for Movie Night. The movies range from new releases to foreign films.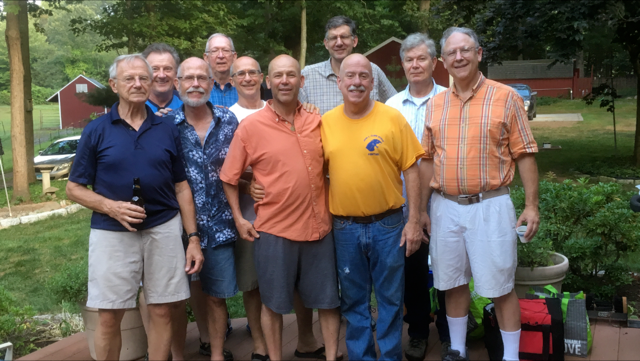 Sign-up outside the church office or call the church at
860-633-7992 to have your name added. The deadline is
April 23rd.

Spring "Women of Faith" 6 Week Class! Thursdays: 12pm-1:15pm April 19-May 31 . "Women of the Bible: Sick Women, No-Named Women, Daughters, Wives, Mothers, and Women of the Early Christian Church". Pastor Sara will lead us in a discussion of connecting their stories to ours! Come with an open spirit and be ready to be challenged and comforted! Bring a bag lunch. No book purchase.
4-Week Light Study and Shared Meal! Wednesdays May 2, 9, 16 and 30, 5:45-7:00 pm. "God Will Use This for Good: Surviving the Mess of Life" by Max Lucado. Bring a side dish, salad, or finger food
to share with others. (Think simple and summertime easy as the real substance is the conversation!) Using reflection, journaling, and dialogue we'll help each other go deeper in faith! NO book purchase needed. Each session stands on its own & conversation is geared to help us in living today's reality. ** Sign up if you can make 3 of 4 Wednesdays!